DEMAX DPI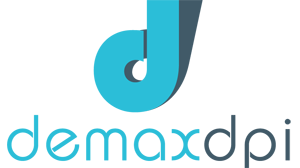 Demax DPI PLC
Printing and digital printing. IT systems. Management and archiving of documents ...
Company Demax DPI PLC is part of Demax Graphic Arts Group which comprises a number of companies specialized in Printing, Security and Information Technologies.

Demax PLC is the leading security printer of Bulgaria which holds a full license by the Ministry of Finance for production of securities, documents and forms under constant control on site by the ministry.

Demax Holograms PLC is the leading enterprise in South-East Europe for manufacturing of holograms and the major producer of holographic matrixes, holograms, self-adhesive security products and stickers in Bulgaria as well.
Demax Graphic Arts Group carries out orders by a number of ministries, agencies, a large number of Bulgarian and foreign companies and organizations from the public and private sectors.

ID documents, vignette stickers, vehicle insurance stickers, excise (duty-paid verifying) stickers for tobacco and alcoholic products, documents for banking and financial institutions, insurance companies, department-store chains, etc., vouchers, bank cheques, various sorts of tickets, self-adhesive labels, plastic cards/card systems, etc. – this constitutes just part of the wide variety of hi-tech products by Demax Group.

Company Demax DPI PLC is specialized in Digital printing & Document personalization; Data bases, processing, maintenance; Industrial solutions in Database processing & Laser digital printing of high volumes business-letters for direct mailing applications. The company operates also in the fields: ERP-systems, e-government, RFID, etc.
Demax DPI PLC certifications: ISO 9001:2008, ISO/IEC 27001:2005, ISO 14001:2004. In cooperation with Demax IT Division and with the other member-companies of Demax Group, Demax DPI PLC takes part in the development, implementation and management of national governmental projects which are based on combination of IT-solutions and (security) papers and/or smart-cards, etc. Some of these projects are carried out for the needs of Ministry of Transport, IT and Communications:
"System for management of theory exams for acquisition of driving licenses" for which company Demax DPI PLC was awarded a Gold medal and Diploma by the International Technical Fair, Plovdiv, Bulgaria, 2011.
"System for conducting periodic technical inspections of vehicles" – 1000 inspection offices nationwide, 10 000 inspections daily.
Design of Management Optimization Systems, Information Flow & Business Process Coordination Systems;
Information Security Solutions;
Activities in the field of Innovative Traffic Systems, in particular, Implementation of Adaptive Traffic Management & Signalization Systems;
Electronic Ticketing & Public Transport Management Systems;
Video Surveillance Systems, portfolio of Demax Group.
Website:
http://demax.bg/